Commitment to sustainability
TAMURA is committed to achieving the 17 UN Sustainable Development Goals worldwide. Thus, ISO 14001 certification, close coordination with local authorities with regard to environmental protection and work safety, and purchasing only conflict-free raw materials are standard for TAMURA ELSOLD.
Responsibility by tradition
As a company in the former mining region of the Harz, with the UNESCO World Heritage Site Rammelsberg Mine the challenges for people and the environment in ore and metal extraction are still omnipresent to us. We therefore want to support companies that actively share our values in the extraction of tin, the most important metal for us, and have created the FairSn product series for this purpose.
As the only tin producer worldwide, Peru's Minsur is a member of the International Council on Mining and Metals (ICMM). In accordance with ICMM principles, Minsur maintains important environmental, social and occupational health and safety programs. Minsur is ISO 9001, ISO 140001 and OHSAS 18001 certified and has long been a top quality tin supplier to TAMURA ELSOLD.
Together for a fair future
To support Minsur on their way and to encourage other tin producers to do even more against environmental destruction and child labor and for safe and healthy work under fair conditions than it is already required by law for all our listed suppliers, we need your support. Because next to politics, economic demand is probably the most effective means of change in the global market economy.
Therefore, when ordering all lead-free solder bars, as well as solid and flux-cored wires, ask for tin from fair and sustainable sources according to ICMM and help us further advance the achievement of the UN Sustainable Development Goals also in our industry.
SUSTAINABLE DEVELOPMENT GOALS
Basic policy on promotion of SDGs | Tamura Group Code of Conduct
The Tamura Group recognizes our corporate social responsibility (CSR) of balancing the achievement of a sustainable society and the sustainable growth of the Tamura Group. We recognize the term "SDGs" as shared global language regarding social issues. In addition to understanding the business opportunities presented by SDGs and the responsibility of corporation in achieving SDGs, the Tamura Group will contribute to the solution of social issues through products, services, technology, and business activities.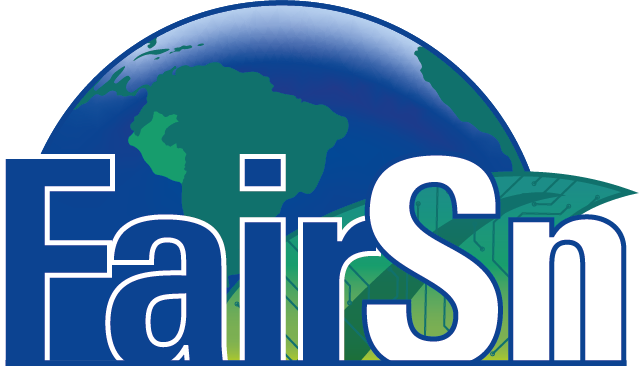 Sustainable tin
FairSn
Tin from sustainable extraction in Peru
Promote sustainably operating companies and increase market pressure on all other tin producers
For all lead-free solder bars as well as solid and flux cored wires
Well-known, highest TAMURA ELSOLD quality
Proof of fair origin also for your customers and your ISO 14001 program automatically in the certificate of inspection
Sustainable Solder Products Brochure
Climate friendly flux
BioFlux
Reduction of CO2 emissions with water-based or bio-ethanol-based fluxes.
Water-based fluxes - always the most environmentally friendly solution, e.g. our 3007 NC (ORL0)
BIO-Ethanol based - 70% CO2 savings through ethanol from renewable resources:
Highest quality and safety as known from standard solvents (IPA), easiest change without process adjustments.
Many alcohol-based fluxes as BIO ethanol variant on request.
Sustainable Solder Products Brochure