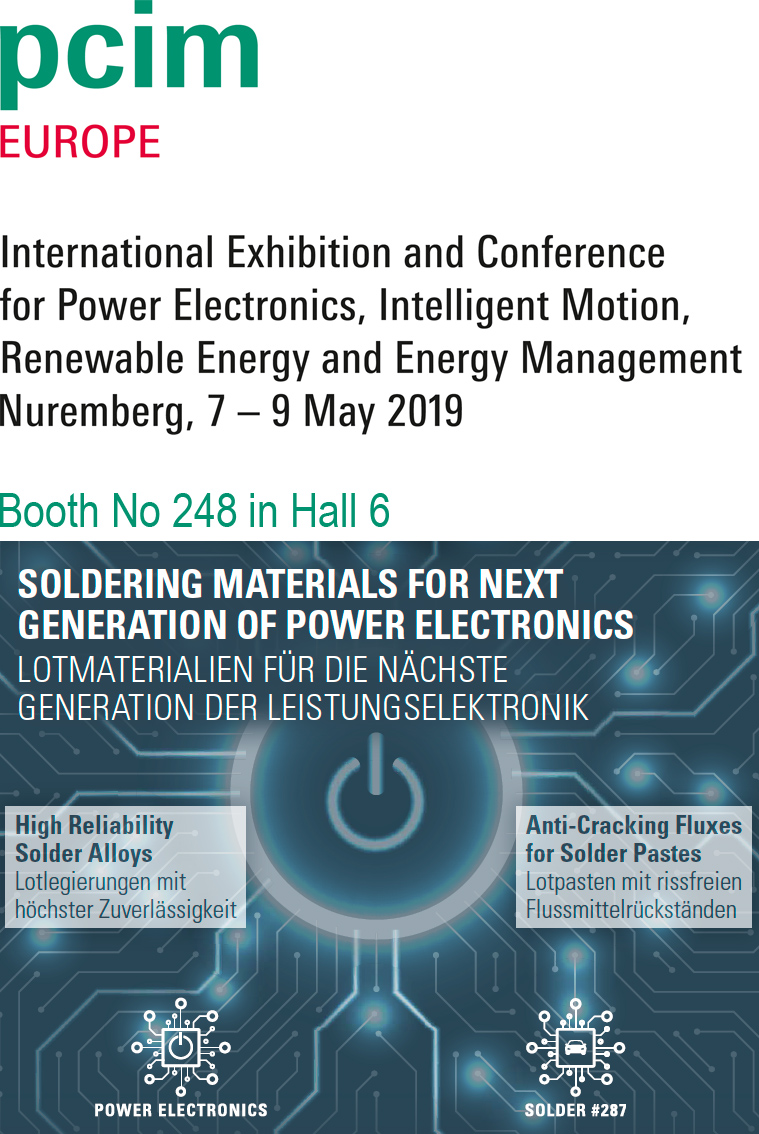 PCIM in Nuremberg
---
When the entire electronics-manufacturing community meets at PCIM Show the 7th -– 9th of May 2019, you can't afford to miss it. Get the latest information on e-mobility and other trends.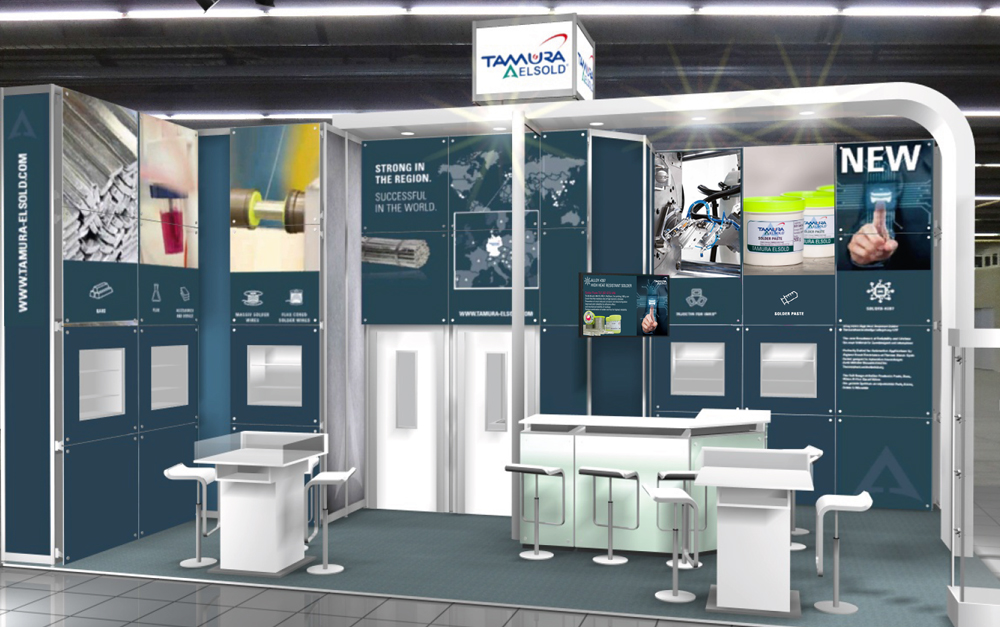 smt hybrid packaging 2018 in Nuremberg - We exhibit there!
---
Visit us from 05.06 to 07.06.18 at smt hybrid packaging in Nuremberg at booth 4A-121.

Meet the industry's leading companies for SMT-Equipment, Components and SMT-Services in Nuremberg, Germany. Supplier of the SMT-industry offer products, solutions and services in the field of Electronic Manufacturing.
New catalog 2018/2019
---
New catalog 2018/2019 incl. TAMURA solder paste with outstanding properties (excellent printing and soldering properties, complete halogen free pastes, paste with crack-free, mechanically supporting flux residues , jet dispense paste) and TAMURA alloy #287 for all soldering processes and highest reliability.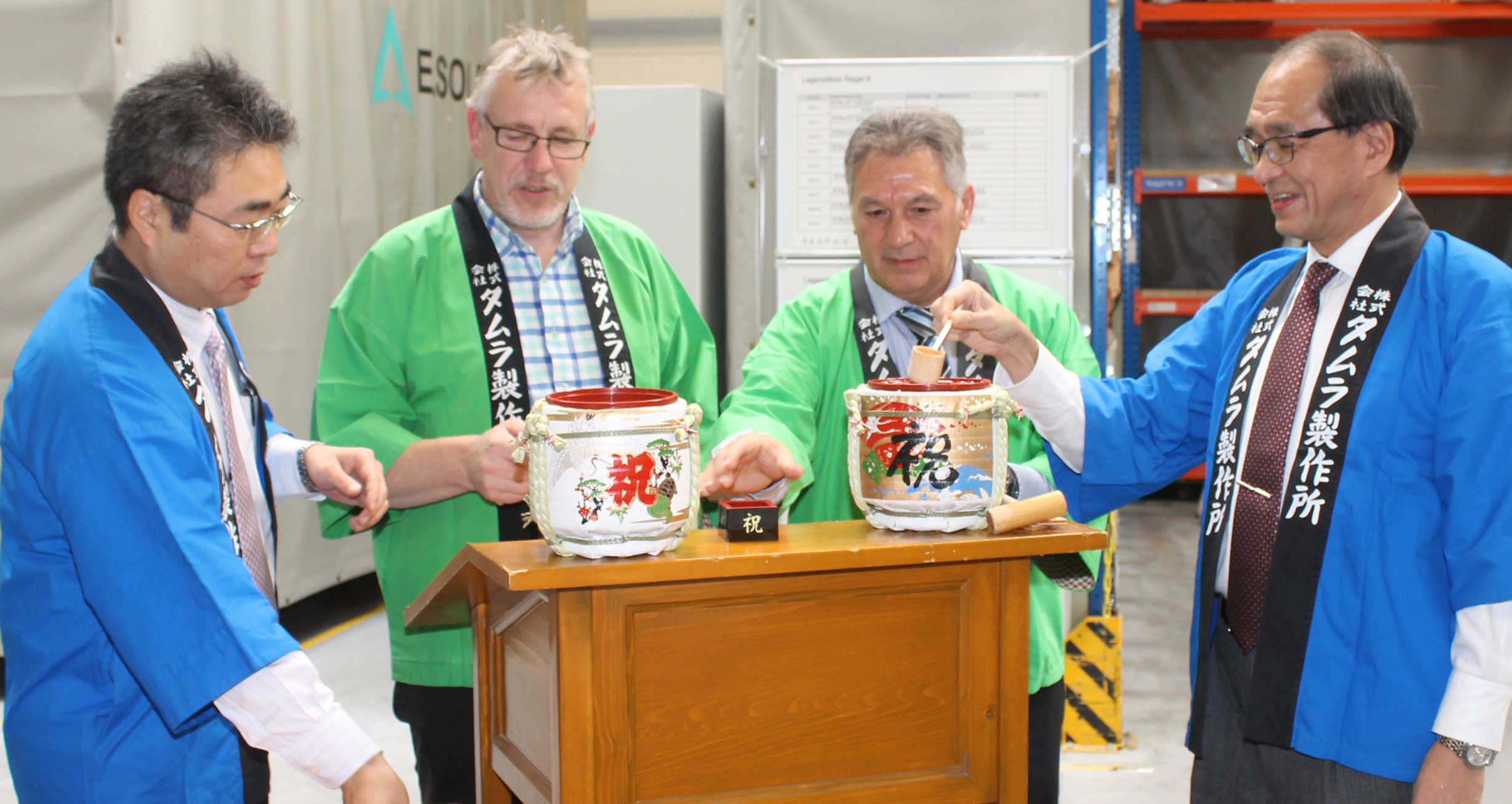 Notice regarding the limited partnership interest acquisition of Elsold GmbH & Co. KG, a solder manufacturer in Germany
---
TAMURA CORPORATION (hereinafter "Tamura") announces the conclusion of a contract to acquire the limited partnership interest in Elsold GmbH & Co. KG (hereinafter "ELS"), a solder manufacturer in Gemany as of 31 October 2017, through our holding company TAMURA DEUTSCHLAND GmbH.
TAMURA ELSOLD® INJECTIN IMKS® PROCESS ALLOY
---
The IMKS® process, the integrated metal plastic injection molding, mainly developed by Krallmann group, is an innovative solution of modern production technology. Process chains are shortened, production becomes faster and more economic, new scopes of design and technical solutions are possible.